Home | Portraits
Portraits

It's the Weekend of the Portrait in the Netherlands (28,29,30 October 2016)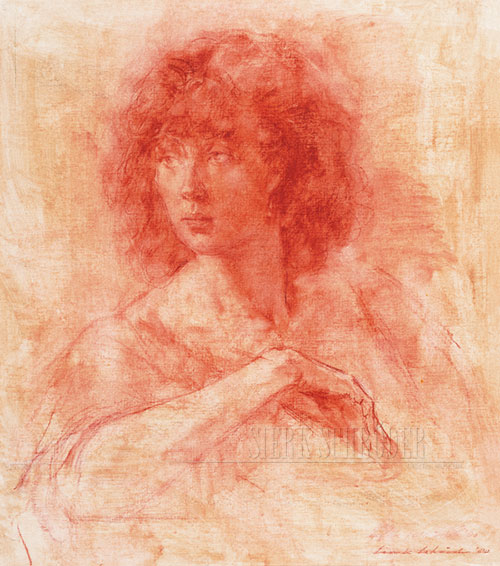 (picture: Margret, red chalk)
The portrait of Margret, drawn in red chalk is most interesting as Sierk Schröder was convinced of the strong connection between being able to draw well and to make a good portrait. In his younger years he writes about this: http://www.sierkschroeder.org/biography/biographical-data.html
More and more I became convinced of the value of 'alla prima painting'. Hals, van Dyck, Rubens, all 'fast painters', clearly to be seen in the brushstroke. I had to break away from the general applicable academic method of first creating a drawing to be transferred (by 'punching') onto canvas, then thinly paint it over and carefully fill in to depict eventually. A method based on fear of not being able, on correcting errors rather than doing it right straight away. But to do it right the first time, one should also be able to draw well: 'to draw or not to draw'. This method I have been able to support in the own copies and later in works of Velasquez in the Prado. It remained a controversial question, especially with my colleague Röling when I taught portrait and figure painting in Amsterdam later on.
Sierk Schröder produced an infinitely number of drawings, studies and sketches, contrary to all trends as the free expression whereby dwawing was dissuaded, anatomy and perspective were no longer taught.
In this respect it's also most interesting that the Rijksmuseum Amsterdam / National Museum Amsterdam has started to organize drawing-courses, known as:
The book Sierk Schröder drawings studies sketches is available for you up to the end of December 2016 at the special price of:
- Euro 12,50, including postage (applies to the Netherlands)
- Euro 16,50 including postage to all other countries
Moreover to this book - at the special price - will be added entirely free of charge:
- the booklet Studies and sketches for The Portrait of Bernard Haitink for the Royal Concert Building Amsterdam. Sierk Schröder made the sketches during a rehearsal of the Royal Concertgebouw Orchestra Amsterdam
Ordering: stichting@sierkschroeder.com
Immediately after ordering the book will be sent together with the applicable invoice.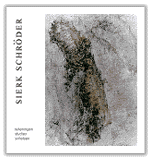 The book Sierk Schröder tekeningen studies schetsen - Sierk Schröder drawings studies sketches - (28 x 24 cms, 56 pages, 35 reproductions) introduced by Rob Smolders