Home
Sierk Schröder

WELCOME TO THE WEBSITE ON SIERK SCHRÖDER
On the internet since February 1997, commissioned by the Sierk Schröder Foundation
To the establishment of the foundation, Sierk Schröder made a significant contribution. He motivated the objectives to be pursued and achieved in a way that does justice to the views featuring his long lasting artist's career.
Though the website opens with the Gallery, the Sierk Schröder digital museum, also quite a number of pictures of works of art are shown under the various headings to follow.
The different subjects will no doubt create an interesting picture of Sierk Schröder's life as a painter and a draughtsman. In addition to this an even more complete picture will be formed when we see Sierk Schröder at work in his studio. For a four-minute fragment from a documentary made by Drs. Paul Beek in 1996 please click below.
_________________________________________________
FOR ARTISTS & ART LOVERS
Book 'Sierk Schröder' , introduction: Dr. Antoine Bodar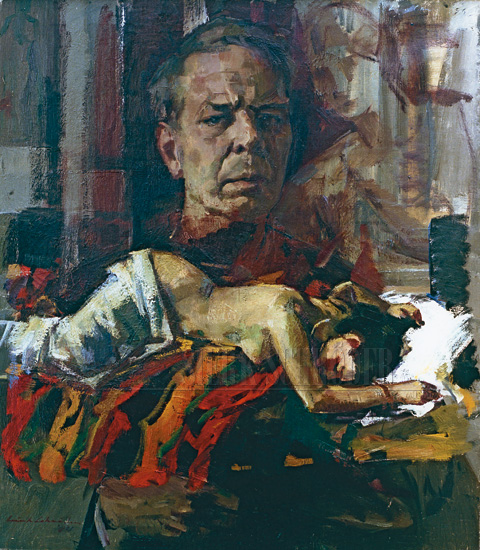 108 reproductions in full colour
sizes of the book: 32x24cms
120 pages
sewn in cloth binding with dust jacket
published by the Sierk Schröder Foundation
available in the museum-shops of the large(r) Dutch Museums at Euro 34,50
Euro 38,50 including cost of forwarding in the Netherlands
Euro 44,00 including cost of forwarding to countries in Europe
Euro 44,00 including cost of forwarding to countries outside Europe
To order the book from the Foundation:
by email stichting@sierkschroeder.com or
by telephone 0031 172 215 214

For more contact information: click here
For more information about the book 'Sierk Schröder': click here